The creation of the Guildhall
In July, 2010, Players Guild members watched a dream come true as the east end of the Chilliwack Sport Landing Centre was enclosed and designated by the City of Chilliwack to be leased to us. This is a brief look at the work in progress that summer.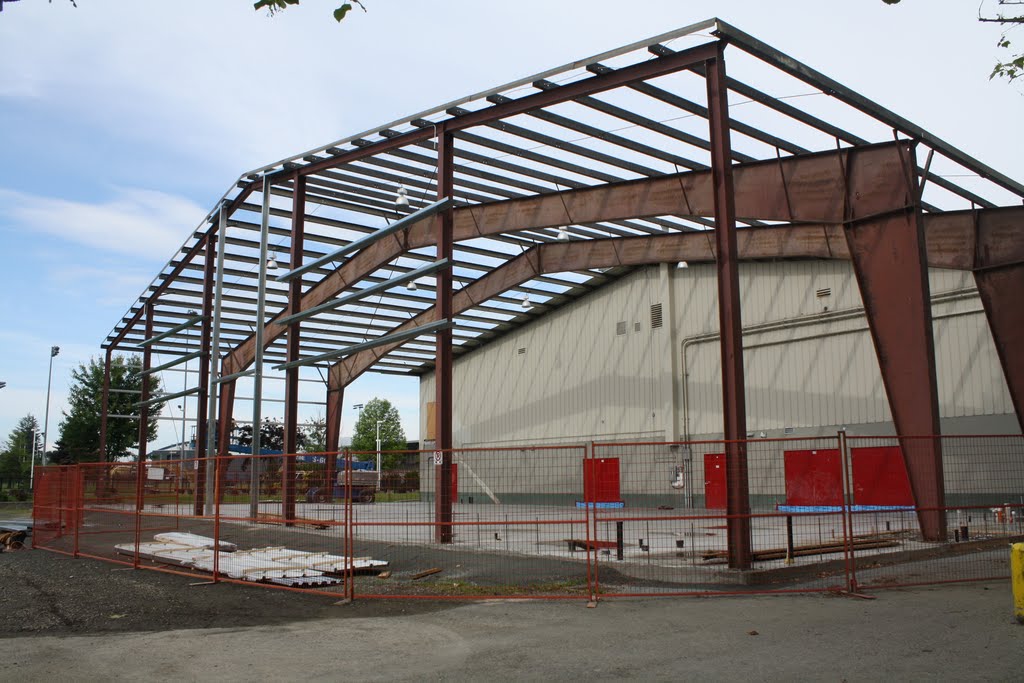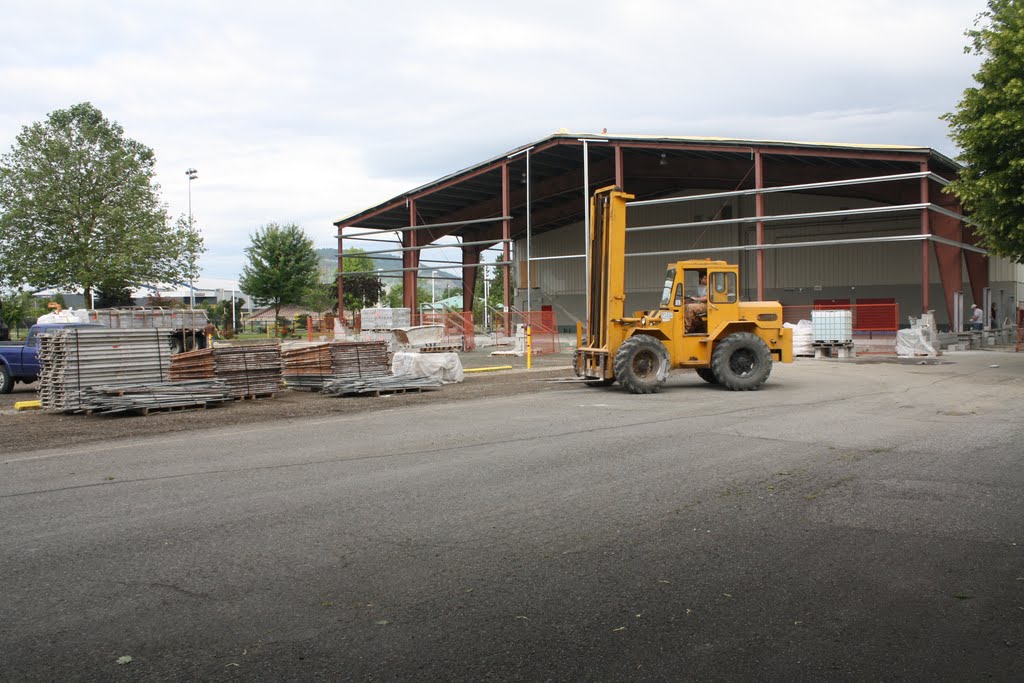 Our History
The Chilliwack Players Guild has been part of the Chilliwack theatre tradition for more than sixty years — in fact, we've recently uncovered a newspaper trail that leads us back to late 1931, and it looks as if we may have a connection that's even older that that! We have compiled a list that's as complete as we've been able to determine, and we'r working on creating separate pages for  as many of them as we can. Please take a few minutes to browse through the list at http://playersguild.ca/archives.
We're an active part of our community, and for many years we have donated an annual scholarship to a University Fraser Valley theatre student. We enjoy a vibrant partnership with the Chilliwack Cultural Centre, where we perform our productions. We're also longtime members of the Chilliwack Community Arts Council and of Theatre BC.
Our membership is made up of local residents who are interested in theatre — on stage as well as behind the scenes. If you have a desire to "tread the boards" on stage, or if your interest lies in helping out with costumes, makeup, set painting, ushering, or any of the many opportunities involved in a production, you are more than welcome.
A monthly newsletter keeps members informed of upcoming productions, workshops, social events, and general meetings. Whether you're someone who's just curious, or a lifelong theatre enthusiast — come and join us!
Please contact us via our contact form or at info@playersguild.ca if you'd like more information, or just join us at one of our meetings. We generally hold them at 7:00 on the first Tuesday of the month, October through June, in our home at the Guildhall, 45530 Spadina Avenue, in Chilliwack. Light refreshments are served after the meeting. Hope to see you!
speaking of our history…
…if you have any mementos from past Guild shows that you think someone might like to see, please drop us a line at archives@playersguild.ca. We'd love to see your souvenirs.